Spring is the season of new beginnings. After the difficult past couple of years we have all endured, this Spring invites more hopefulness than ever before. With mask and COVID-related mandates finally being lifted here in California, there is a palpable rise in spirits, as 2022 heralds new optimism for individuals and businesses alike.
With the new season also comes new changes here at S.B.S. As a reminder, last year S.B.S. Lien Services successfully applied for its debt collectors license in CA. As of January 1, 2022 S.B.S. can legally collect assessments for our HOA clients.
If you have any questions about the Debt Collection Licensing Act, or general inquiries, please do not hesitate to reach out.
Thank you as always, and I wish you all a very Happy Spring.
Best,
Mitch Willet
How long have you been with S.B.S.? Approximately 11 years.
What are you looking forward to this Spring? Now that international travel is back, I have a trip booked to visit Greece with my son.
Do you have any pets? Yes, my 5 year old Boxer Lab mix that I originally was just fostering, but loved so much I ended up adopting him!
What do you enjoy doing in your free time? I love spending time outdoors, and enjoy being by the water at the beach or lake. I also like to camp and travel.
Favorite thing about working at S.B.S.? S.B.S. is like my small work family. Everyone is fun, friendly and laid-back.
33 Easy Spring Cleaning Tips for a Sparkling Home
Consider this to be your
unofficial spring cleaning checklist
: Go slide-by-slide for a whole home makeover or tackle your home's dirtiest spots (the refrigerator, shower curtain, to name a few) when you have some extra time on your hands.
16 Essential Spring Pie Recipes to Celebrate Pi Day
Remember PI from math class? That's right, the never-ending number (3.14159265359…) is celebrated every March 14 (that's 3.14 — get it?), and it's celebrated with, you guessed it, pie!  
Check out these 16 spring pies
, that are perfect pie to celebrate, debatably, the *best* holiday of the year.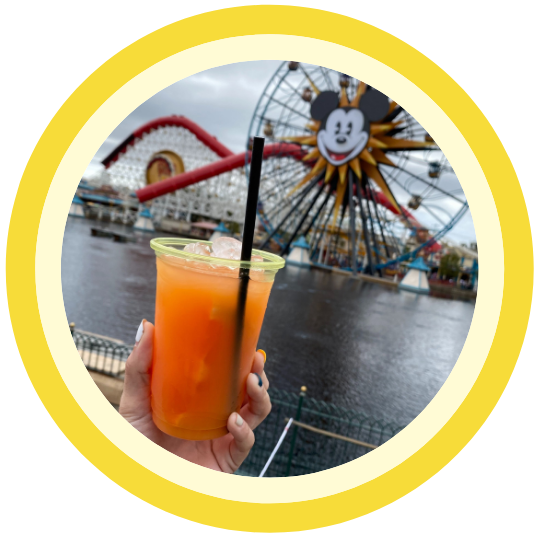 The Disney California Adventure Food & Wine Festival
The Disney California Adventure Food & Wine Festival is back
after a two-year hiatus, and promises to give you plenty to enjoy in both of those categories! The event kicks off March 4 through April 26, & features California inspired food and wine, festive marketplaces, culinary demonstrations, along with live music and entertainment.

S.B.S. Lien Services
S.B.S. Trust Deed Network