PROVIDING OVER 40 YEARS OF SIMPLY BETTER SERVICE TO OUR CLIENTS.
One of the first independent trustees still committed to servicing your foreclosure needs.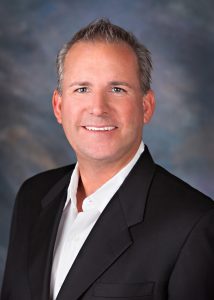 A NOTE FROM Mitch Willet: President, S.B.S.
I hope that this email finds you and your loved ones healthy and well. The Covid-19 pandemic has resulted in so many changes that we all have had to adapt to. While the post Covid world will never be the same, I wish for better times ahead for all of us.
One hurdle that the Industry avoided during the pandemic is the passage AB 2501. This was a dreadful bill that could have crippled the lending industry. AB 2501 would have imposed a blanket one-year foreclosure moratorium and required forbearances on residential mortgages based upon a self-attestation from borrowers. Thank you to all of our associates and clients who contacted Assembly members asking for a "NO" vote on AB 2501. This was a great victory for our Industry.
To conclude, I am happy to report that the S.B.S Team is operating at full capacity and remains committed to providing you with continued excellent service. Stay safe and be well.
Best,
Mitch Willet
Fourth of July Safety: What to Know in a Year Without Large-Scale Holiday Events
With Covid-19 forcing cancellation of large-scale events, many of the nation's public fireworks displays and Fourth of July parades have been called off for 2020. There are plenty of fun things to do, but keeping safety in mind is a priority.
Check out this list
of some additional 4th of July safety tips.
There are roughly 4.2M Americans in forbearance plans, down from 4.3M the prior week. Fewer homeowners are temporarily skipping their mortgage payments, suggesting the nation's real estate market is gradually recovering from the coronavirus pandemic and related lockdown.
Read More:
EMPLOYEE SPOTLIGHT
Jennifer Kennick
Executive Vice President
Last good book or tv show you watched: I am currently enjoying Dirty John: The Betty Broderick story. Amanda Peet is excellent as Betty Broderick.
Favorite Quote: "Success is liking yourself, liking what you do and liking how you do it" – Maya Angelou
Tell Us About Your Pet: We have a 10 year old Bichon Frise named Maddie. She is the love of our lives. She fills our home with pure joy and her love is unconditional. I am able to bring her into the office and share her with the S.B.S. team. Everyone LOVES having her here.
Favorite thing about working at S.B.S.: I have been with S.B.S. for 22 years which is almost half of my adult life. I love that I have been able to grow both personally and professionally over the years. I love working for Mitch Willet. He is a kind man who has trusted me with his company and for that I am very proud. I love my Team. They are a lot of fun and work very hard. They truly are the best in the industry.
4TH OF JULY OFFICE CLOSURE
Friday, July 3rd: Closed
Wishing you and your family a safe Holiday Weekend!
Best, Jennifer Kennick
Executive Vice President
S.B.S. Trust Deed Network
S.B.S. Lien Services